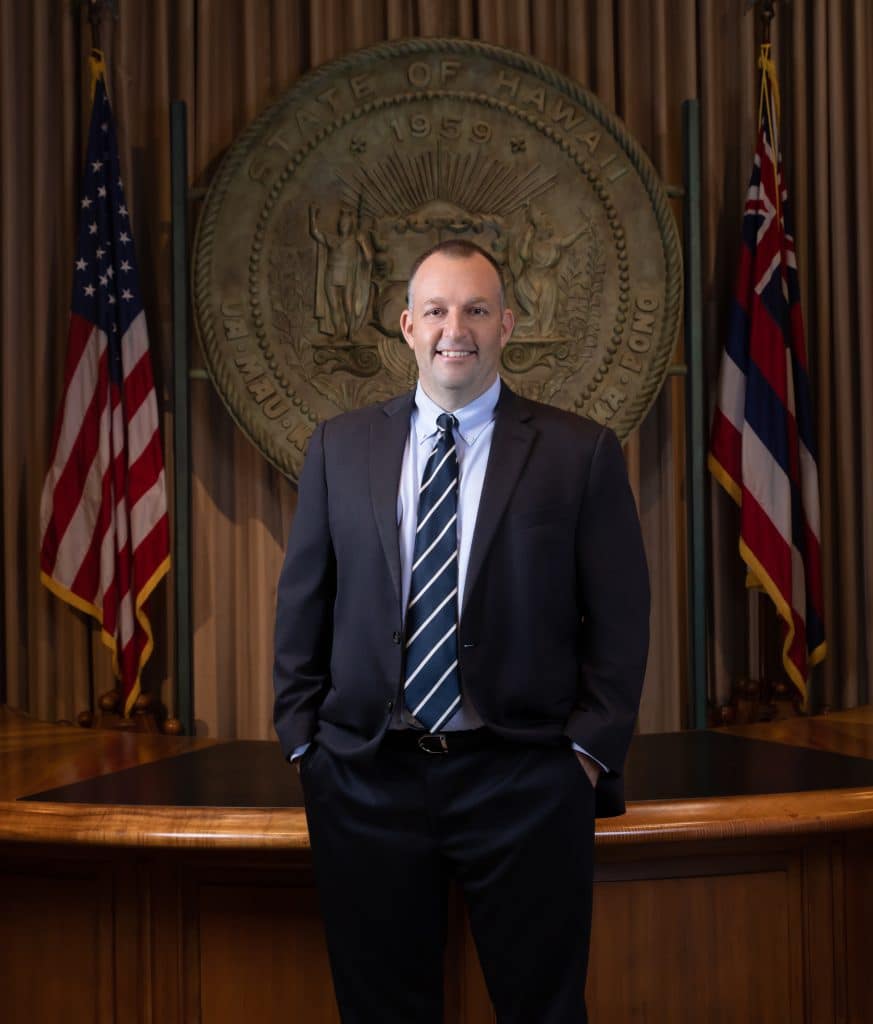 Aloha,
On March 15, we achieved our 100th day in office! It has been a productive and rewarding journey thus far, and I am pleased to announce that our full team is now in place and already working hard to serve you and our communities across Hawai'i.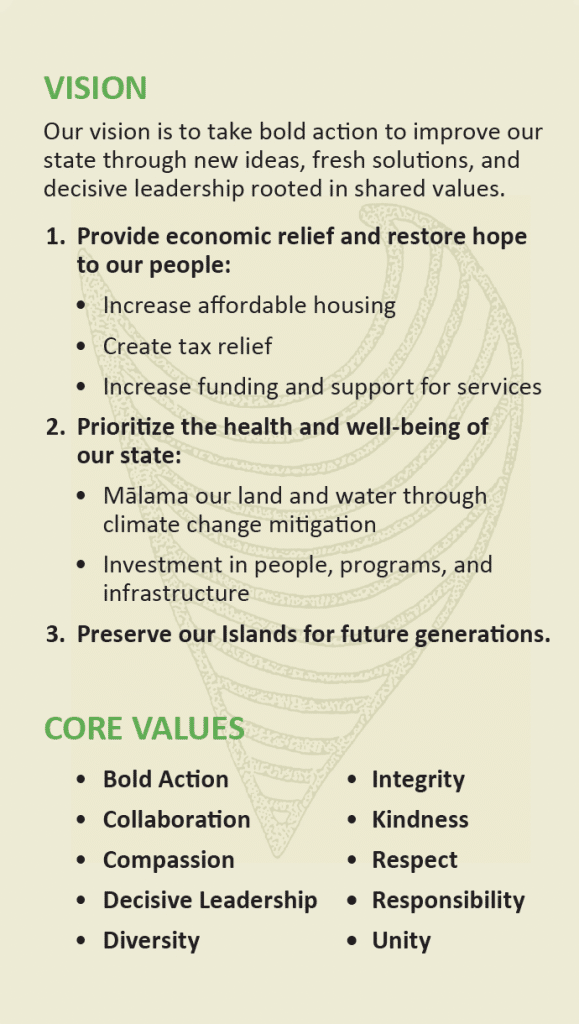 Having a completely staffed office will help us move forward and accomplish the many important priorities we have outlined as the goals for our administration. Also, every individual who I have selected for an executive position within state government is now before the State Senate awaiting confirmation. These public servants will work tirelessly for the people of Hawaiʻi, and many of them have already been confirmed.
In this issue, we will share some of the bold actions we have taken in our first 100 days to move the needle. We have engaged with many individuals and diverse groups across our state and beyond to determine ways to collaborate and find innovative solutions  ̶  and we are just getting started. We hope you are encouraged by the many stories of compassionate leadership throughout the state to help restore trust in government and simply create a better future for you, your 'ohana, our kūpuna, and our keiki.
Thank you for this opportunity to create a new beginning together and for allowing us to share the stories that showcase the values that make our state one of the greatest in the country.
Mahalo for allowing me the honor to serve as your Governor, 

About the Newsletter Nameplate Design: Created by longtime local design firm Eric Woo Designs, the newsletter header, or nameplate, features symbolism that represents the title, "A New Path Forward." The background color transitions from dark to lighter green as a metaphor for moving toward a goal, or light. The lei encircling our major islands represents both the giver (Governor Green's Administration) and the recipient (the people of Hawai'i) and shows the connection guided by affection and respect. The repeated, orange triangular kapa 'ohe design visualizes a path to the future and reflects that forward movement is rarely perfectly straight.