The Green Administration is prepared to deliver what's needed for Hawaiʻi. To this effect, the newly created Office of Wellness and Resilience (OWR) and its Director, Tia Hartsock, are now in place to tackle some of the greatest challenges facing our people. 
Hartsock is the first OWR Director and has served nearly 25 years in the pursuit of working to improve the child-and adult-serving systems in mental health and criminal justice. She also was appointed as an adjunct lecturer at the University of Hawai'i Thompson School of Social Work and Public Health and has lectured in both the bachelor's and master's programs since 2016. She holds her Master of Science in Criminal Justice Administration from Chaminade University with a specialization in juvenile justice and her Master of Social Work from the University of Hawai'i with a specialization focus on mental health. She is also a nationally certified Trauma-Informed Care trainer by the Gains Center at the Substance Abuse Mental Health Services Administration (SAMHSA). Formerly she was the project director on three other SAMHSA initiatives within the Department of Health to develop and provide mental health services for adolescent girls and oversaw multiagency collaborations to improve the delivery of services by Hawai'i's mental health system, to trauma survivors from a gender-specific and trauma-informed foundation. In this role, she will use her many years of collective experience to address the unprecedented public health crisis facing our community. Hartsock believes in Governor Green's philosophy and approach to understanding the root causes of trauma, in order to address health and wellness and provide an opportunity for Hawaiʻi and its people to truly make strides to improve health outcomes for generations. She is currently working on a strategic plan that will include partnering with community organizations, cultural practitioners, and non- and for-profits to find innovative solutions to the various challenges her office will face. A few of the many goals the OWR has are to: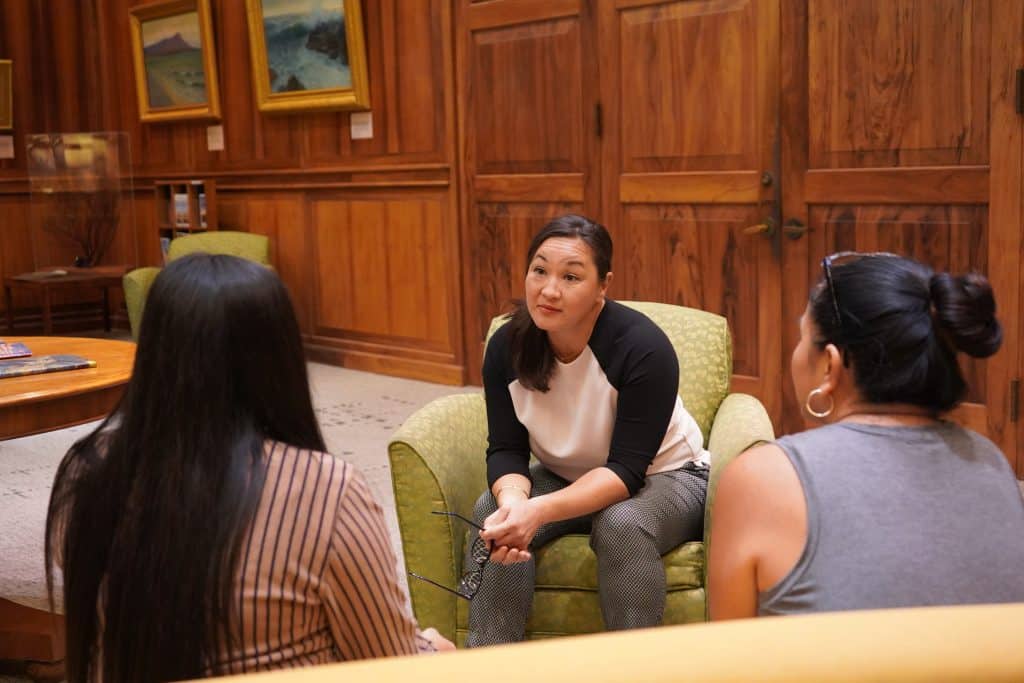 Identify and coordinate existing trauma-informed care and resilience efforts happening throughout state departments and community organizations.

Identify and meet with cultural practitioners, medical health facilities, university research staff and state departments, to identify current social determinants of health data.

Establish an annual wellness and resilience summit.

Support trauma-informed and resilience-related legislation and develop policies.

Coordinate and develop procedures with Governor's office staff, specifically the Emergency Management Coordinator and Housing and Homeless Coordinators, to establish trauma-informed responses to community traumas and natural disasters.

Participate in working groups to establish new practices to improve system outcomes in child welfare, mental health, and criminal justice systems.
 "I am extremely humbled and honored to be appointed as the first executive director of this newly established office," said Hartsock. "I look forward to collaborating with the many hands who have been working on solutions to improve outcomes of mental health, overall wellness, and resilience."