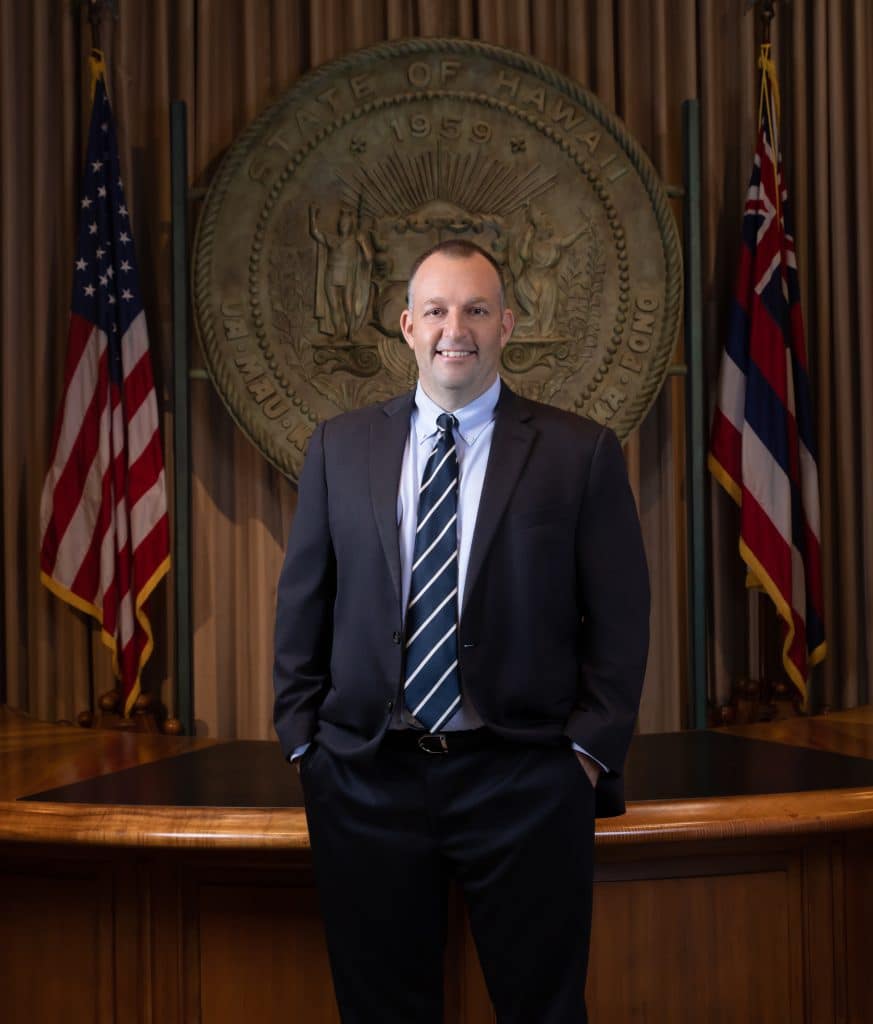 The first two bills of our administration I signed into law were SB36 and SB1. These two bills are just some that will make Hawai'i a better place for all of our citizens. SB36 makes our communities safer, so we can prosecute people who have committed crimes by clarifying the methods by which a person may be tried and sentenced. It also prohibits multiple attempts to initiate a felony prosecution for the same offense in certain situations. SB1 reaffirms a woman's right to choose, by protecting the right to abortion under Hawai'i law and protecting the healthcare workers who provide such services. I also signed several "good government" bills into law that will increase government transparency and access to public information for anyone who is seeking it.
Since inauguration, we hit the ground running and we don't intend to slow our pace. There are many more things we plan to accomplish before the end of our first year in office and we appreciate the work of those helping us to achieve early "wins." May is the month to celebrate those who take pride in providing public service, and I hope you will thank someone who is serving in this capacity.
Whether it be a teacher, a social worker, or even a clerk in a public office. Everyone moving together in the same direction is what makes government work, and we are honored to be a part of this team working on behalf of Hawai'i. We will continue to highlight our people and actions that showcase why Hawai'i is a great place to live, work, and play. We hope this monthly communication helps to build trust and transparency in state government.

---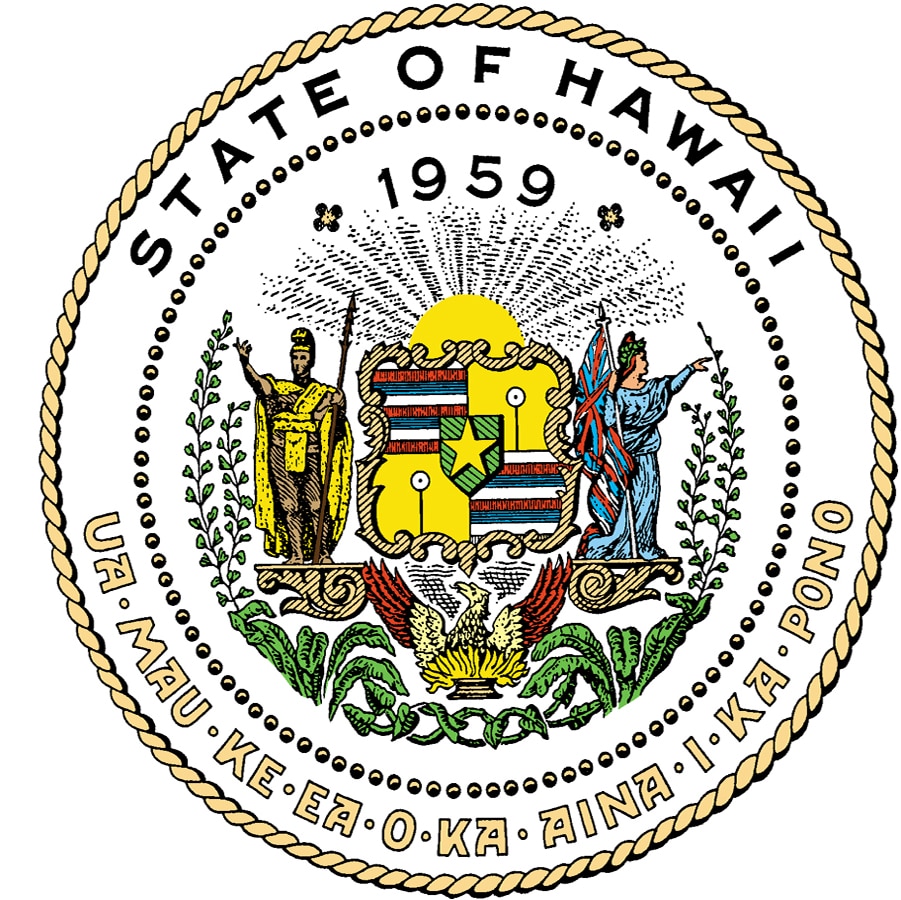 We're Hiring!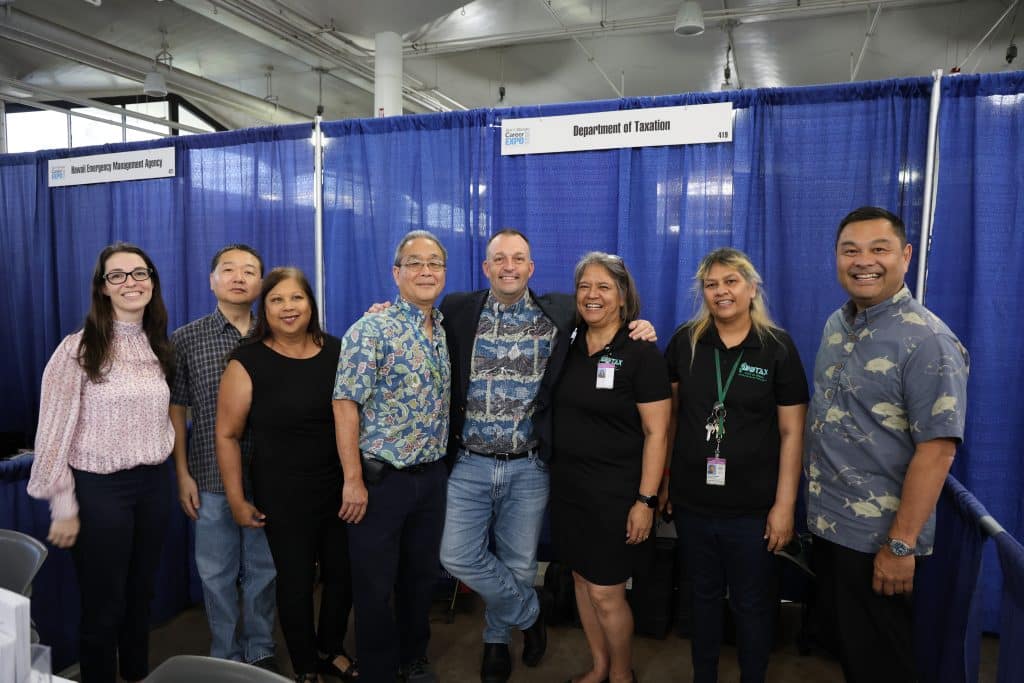 The State of Hawai'i Executive Branch participated in the Hawaiʻi Career Expo staged by the Honolulu Star-Advertiser last month to recruit people to join the public service sector. Nineteen state departments and administratively attached agencies were on-site at the Neal Blaisdell Exhibition Hall to meet with interested applicants who were looking for a new career.
The State of Hawai'i is actively recruiting to fill department vacancies to bolster state services and programs that are offered to Hawai'i communities on all islands. Annually, close to 50,000 employees work to provide the services that help keep our state running. The State of Hawai'i is always hiring.
Top 10 positions that the State of Hawai'i is recruiting to fill:
Office Assistant/Secretary
Adult Corrections Officer
Human Services Professional
Engineer
Eligibility Worker
General Laborer
Nurse
Janitor
Information Technology
Librarian
Various Departments will also be at the Star-Advertiser's Career Expo events on August 2 and October 18.
Mahalo to our hard-working employees who contribute daily to the growth and development of Hawai'i's economy, provide vital services to our residents and visitors alike, and make Hawai'i a better place to live.
The Department of Human Resources Development (DHRD) encourages all those seeking jobs to visit https://jobs.hawaii.gov to see positions currently available. If you don't see a job you're looking for, you can fill out a job interest card on the DHRD website and you'll be notified via email when a position becomes available.