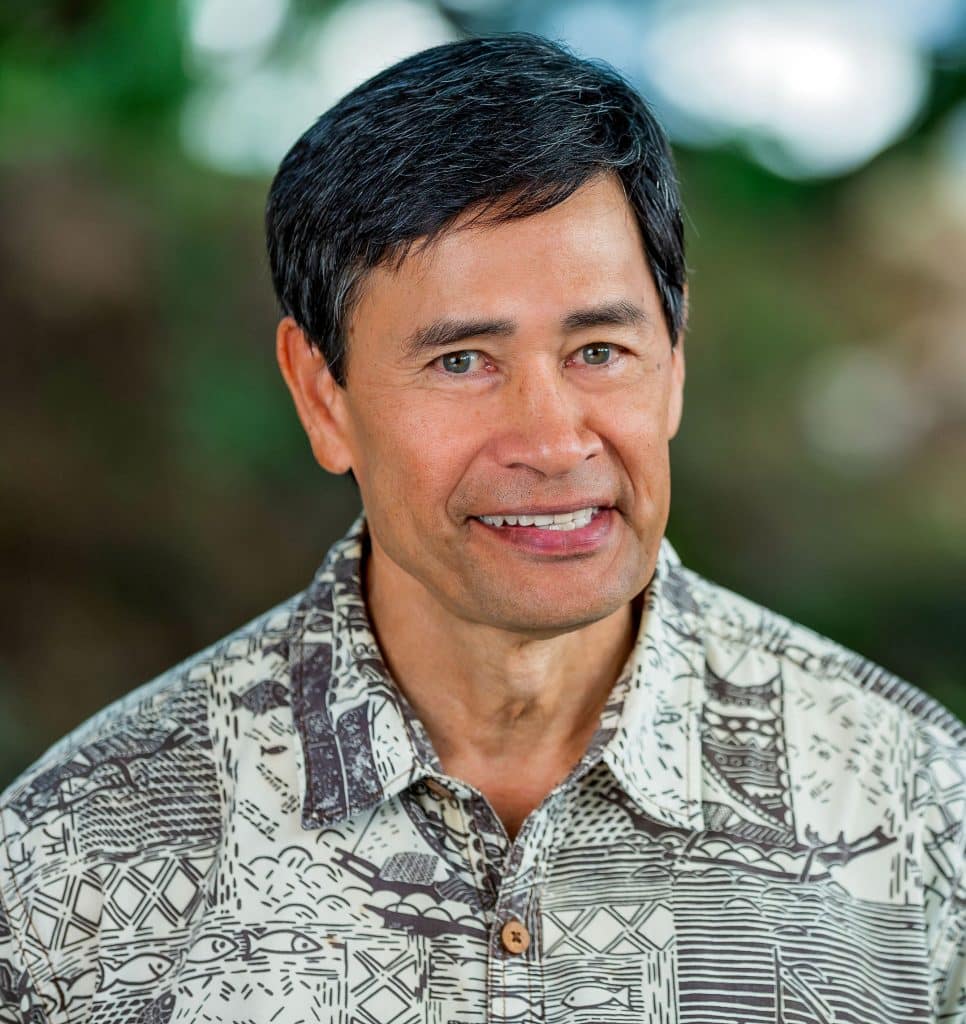 HONOLULU, HI  ̶  Governor Josh Green, M.D. has nominated Kali Watson to reprise his roles as Director of the Department of Hawaiian Home Lands (DHHL) and as Chair of the Hawaiian Homes Commission. 
"I am truly honored to be asked by the Governor to help move the Department of Hawaiian Home Lands program forward. I've been working in the Hawaiian homesteading communities for most of my life, both as a past DHHL director and through my non-profit. And being the new director with the $600 million from our supportive legislature, we can definitely do so much more, especially if we work collectively. I ask everyone, especially our Hawaiian beneficiaries, to please join me in fulfilling the mission of the Hawaiian Homestead Commission Act to get Hawaiians on their land and thereby creating a better home for us all. Pūpūkahi i holomua (united in order to progress)."
From 1995 to 1998, Watson coordinated the development of more than 3,100 residential lots on Hawaiian Home Lands, as well as legislative funding and approval of the $600 million settlement between the state and DHHL. The latter included the transfer of some 16,518 acres of state land, which made the DHHL trust whole. Under the federal Hawaiian Home Lands Recovery Act of 1995, Watson was instrumental in the transfer of more than 900 acres of federal lands into the trust.
"While many people helped build the Nānākuli Village Center, Kali Watson was the one most responsible for it becoming a reality," said Kamaki Kanahele, president of the Nānākuli Hawaiian Homestead Community Association. "It is the first homestead-owned shopping center in the state and today, right in the heart of DHHL's Nānākuli homesteading community, we have a 48-unit affordable rental housing project, my mom's Kalani Ho'okaha cultural learning by Kamehameha Schools, several medical clinics and major retail outlets, that provide employment for our Nānākuli and Wai'anae kids. He made Nānākuli a better place to live and he will without a doubt help so many more Hawaiian homesteading communities, because he knows how to get things done. He has the compassion, commitment, and expertise to do it. The future is bright for the Hawaiian people."
In the intervening years, Watson established the nonprofit Hawaiian Community Development Board, which, with its partners, has built or refurbished more than 1,400 affordable homes for Hawai'i's people on O'ahu and Maui.
 "Kali has a proven track record of housing Native Hawaiians, both as leader of DHHL and as head of his nonprofit," said Gov. Green. "I am hopeful that state senators and our communities will be supportive of his nomination as we face a critical time in Hawai'i. Kali has the track record to provide stewardship for the $600 million DHHL appropriation."
Watson's nomination requires advice and consent of the Hawai'i State Senate as does the nomination of Deputy Katie Ducatt. By law, Ikaika Anderson, whom the Governor appointed prior to the 2023 Legislative Session, will remain in the seat until Watson is confirmed and sworn in, or at the end of the current Legislative Session, whichever comes first.
# # #
Media Contacts:   
Erika Engle
Press Secretary
Office of the Governor, State of Hawai'i
Cell: 808-798-6081
Email: [email protected] 
Makana McClellan
Director of Communications
Office of the Governor, State of Hawaiʻi
Cell: 808-265-0083
Email: [email protected]